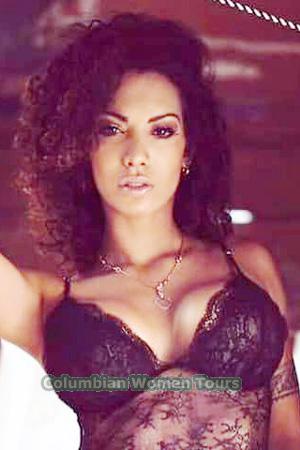 ID: 179777
Yeinly Zoila
Mexico
City:
Cancun
Age:
24
Zodiac:
Capricorn
,
Rooster
Weight:
130lb, 59kg
Height:
5'8", 173cm
Eye Color:
Brown
Hair Color:
Brown
Marital Status:
Single
Children:
None
Religion:
Christian (Catholic)
Smoker:
No
Drinker:
Socially
Education:
University
Company:
Private
Job Title:
Photographer
Sports:
Running, Boxing,
Swimming
, Crossfit
Hobbies:
Dancing, art, design, reading, creating music, cooking
English:
excellent
Languages:
Spanish (native)
Self Description: I was born in Venezuela and feel proud about it. People say that women from Venezuela are special, I like to think this way too! I am very passionate about everything in life: creating music, dj-ing, dancing, sports, my family, nature, love. I am strong personality who has good education, respect to man, to family values and know how to balance between flirty beautiful hottie and supportive modest, understanding partner. I am a fan of sports, and love helping others to become healthier, I never judge people but prefer to help. I dance, cook, work and love my curly hair and prefer to be natural and totally sincere and honest in everything about me.
Comments: Itís sad when man sees beautiful young woman and is afraid to talk to her, to make steps to get to know her. So many beautiful ladies are single! I sincerely want to meet here a man who has the same huge desire to have serious relationships, in which wonít be cheating, lies and doubts. I have the best Mom in the world, she is my example, we love dancing salsa together and Dad laughs about us! I love coming to their home and want to have the same warm ďlove nestĒ with my boyfriend. I donít look like a calm home girl who cooks dinner or takes you to watch your favorite TV show? itís easier to talk to me and ask questions than judging me. I donít have an image of my perfect match. Itís not buying TV or fridge in the shop where I know characteristics in advance. I donít know how to describe, but can reassure, that what doesnít matter is age, country and his past. Younger, older, it doesnít matter. One thing, please: good sense of humor and being brave not to care about! prejudices. I want to be happy. who can stop me?